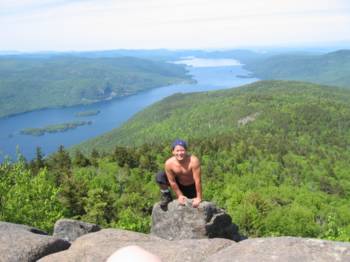 This is a partial view from the last trail of the weekend. We're on a ridge on the north east side of Lake George. We were able to see Lake Champlain and Vermont from this peak. (Again, we were the only ones up here)

Heya - lost my password and forgot my username.

Duh.

Be back soon...

Will fill in the blanks.